This review was originally posted on my old blog, Dollycas Thoughts in March 2011 and made my best reads of 2011.
Pinnacle True Crime
Non-Fiction
Case seen on
Dateline, 48 Hours and 20/20
ISBN-10: 0786022175
ISBN-13: 978-0786022175
Tom and Jackie Hawks were living their dream, retired living on their boat, aptly named Well Deserved, sailing around Southern California and Mexico.
They had started to think about selling their boat when Skylar Deleon and his pregnant wife Jennifer offered cash to purchase the yacht.  But the trial voyage was a total nightmare.  Tom and Jackie pleaded for their lives as Skylar forced them to not only sign over the boat to him, but their home and bank accounts as well.  Believing if they did what he asked their lives would be spared, but before the ink was even dry, the couple was duck taped together, had the ship's heavy anchor tied around them and where thrown overboard – ALIVE!!!
This is just the first part of this tragic story.  While on work furlough from jail Deleon kills another man and orders hits on 4 other people from prison, including a hit on his own father, who granted was not the best father in the world.  The devotion shown to him my his wife is cult-like as is the effect he has on others he convinces to work with him.
Rother takes us step-by-step through the case, from Skylar Deleon's past to evidence and interviews with Deleon through the several trials that take place and I am happy to report this criminal is sitting on death row.
This is not the type of book where my usual Rating System of little pictures is appropriate.  The is real life, not fiction, and I can't say I love this story.  It is wonderfully well researched and well written and I love the author's thoroughness as she has dealt with this horrific story.  I did not see the reports on the various television shows but do remember reading in newspapers and seeing on the news tidbits about this case, but had forgotten all about it until I found myself lost in the pages of this book.  Now these events will never leave my mind.  
There are not enough adjectives to encompass this crime, chilling, frightening, intense, etc. just doesn't cover the raw emotion I was left with after reading this book.  My feelings do not just come from the horrendous acts but from the way Rother describes, writes, handles and makes the material grab your attention and won't let go. Don't be intimidated by the page count.  Once you start this book, it will be virtually impossible to put down.  It reads just like a fiction novel and sometimes you have to stop and remind yourself, "Hey, wait a minute, this really happened!".  This book is a MUST READ for any True Crime fan, but if you are like me, a fan of the fictional thriller and suspense novels, this book should also be at the top of your Books To Read list.  You will become a fan of this author instantly!!
Your Escape With A Good Book Travel Agent
Disclosure of Material Connection: I received this book free from the author by Pump Up Your Book. I was not required to write a positive review. The opinions I have expressed are my own. I am disclosing this in accordance with the Federal Trade Commission's 16 CFR, Part 255 : "Guides Concerning the Use of Endorsements and Testimonials in Advertising."
About Caitlin Rother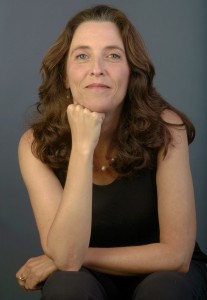 Caitlin Rother is the author of true crime books Dead Reckoning, Body Parts,  Twisted Triangle, and Poisoned Love, and the thriller, Naked Addiction. She is also the co-author of My Life, Deleted and Where Hope Begins, soon to be re-released as Deadly Devotion. She is now working on The Makings of a Monster, the story of the rape and murder of beloved teenagers Chelsea King and Amber Dubois.
Rother, a Pulitzer Prize-nominated journalist, worked as an investigative reporter at daily newspapers for nineteen years before deciding to write books full-time. She is the founder of the San Diego Writing Women blog, and her work has been published in Cosmopolitan, the Los Angeles Times, The San Diego Union-Tribune, the Chicago Tribune, The Washington Post, The Boston Globe and The Daily Beast. She has appeared as a crime expert on E! Entertainment, the Oxygen Network, Investigation Discovery, Greta Van Susteren's "On the Record," and America at Night." She also teaches journalism, narrative non-fiction and creative writing at UCSD Extension in San Diego. She is now working on The Makings of a Monster, the story of how John Gardner grew from a caring troubled boy into an angry man who couldn't control his compulsions to rape and murder beloved teenagers Chelsea King and Amber Dubois."