This great meme is hosted by Sheila at
"Book Journey".
It's a great way to start the week and
find out what other bloggers are reading.
My To-Be-Read pile has grown to an
unbelievable number thanks to this meme.
FINISHED
Yellow Crocus: A Novel
Executive Sick Days: A Sedona O'Hala Mystery
Maria Will Be Here For Cozy Wednesday this week!
Guilty Wives

Release Date: March 26, 2012
Review will be up Tuesday!
Heads You Lose

Paperback Release April 3, 2012
Review Coming Soon!
This was a very unique book.
CURRENTLY READING
Calico Joe

Release Date: April 10, 2012
I will have a giveaway for this one soon!!
ON DECK
Reap What You Sew (A Southern Sewing Circle Mystery)

Release Date: April 3, 2012
Elizabeth will be here for Cozy Wednesday on April 4.
Whole Latte Life

Virtual Blog Stop Here April 5, 2012
Dread on Arrival (A Hemlock Falls Mystery)

Release Date: April 3, 2012
This is the 17th book in this series.
I have the whole series on my keeper shelf.
Laura Childs Will Be Here On Thursday With A
Guest Post and a Giveaway!!
Agony of the Leaves (A Tea Shop Mystery)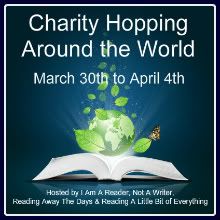 Starts Friday!
Click Here To See All My Current Giveaways!!
Happy Reading Everyone!!!