I hope you enjoyed these Un-Escape Choices!!
Lisa R. (North Carolina) has won
The Un- Spring Escape
The Deathly Portent (A Lady Fan Mystery)
Brooke D. (Texas) has won
The Un- Fling Escape
When Maidens Mourn: A Sebastian St. Cyr Mystery
Winners were chosen using Random.org
Thank you to everyone that entered!!
Up Next!
May 18th – 23rd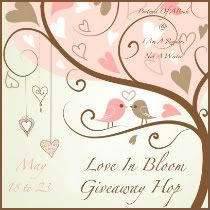 HAPPY READING!!