This great meme is hosted by Sheila at
"Book Journey".
It's a great way to start the week and
find out what other bloggers are reading.
My To-Be-Read pile has grown to an
unbelievable number thanks to this meme.
The weather here in Wisconsin has been wonderful for reading on my deck swing.
I hope it is the same for you wherever you are!
FINISHED
Blackberry Summer (Hqn)
Skewered Halo

Virtual Blog Tour Stop Here May 22 With A Guest Post & Giveaway
Brownies and Broomsticks: A Magical Bakery Mystery

Bailey Cates will be here for Cozy Wednesday this week!
Woodrose Mountain

For Review From NetGalley
Review Coming Soon!!
Deadly Currents (An RM Outdoor Adventures Mystery)
CURRENTLY READING
Little Night: A Novel

Release Date: June 5, 2012
I will be posting another giveaway for this book. Stay Tuned!!
ON DECK
Wicked Eddies (An RM Outdoor Adventures Mystery)

Beth will be here for Cozy Wednesday next week.
The Ninth Step

This one has waited long enough.
The Exiled Element: A James Becker Thriller (Volume 4)

For Review
I have loved this series and can't wait to read this one!
Following Atticus: Forty-Eight High Peaks, One Little Dog, and an Extraordinary Friendship
My husband Jeff will be Guest Posting on May 25 for the Virtual Blog Tour of
Back Channel: The Kennedy Years
Runs through May 23.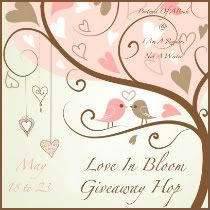 Click Here To See All My Current Giveaways!!
Happy Reading Everyone!!!