Welcome to Cozy Wednesday! 
I am so happy to have Frankie Bow (Emma Nakamura) as out guest today!
In Which Emma Nakamura Happens to See Her Best Friend Molly's Private Journal, and Addresses a Terrible Misunderstanding
Hey, Cozy Wednesday readers. This is Emma Nakamura, Molly Barda's best friend. We both teach at Mahina State University, in Mahina, Hawai`i. I teach intro bio, and she's in the College of Commerce, poor thing. Yeah, I know you never heard of Mahina State. Neither did Molly, before she moved here. Our motto is "Where Your Future Begins Tomorrow."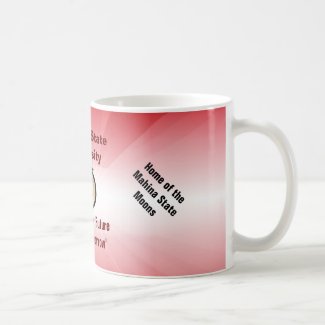 So like I said, Molly's my best friend, and I don't wanna talk stink about her, but I gotta say, sometimes she misunderstands my good intentions. You ever heard the expression, "no good deed goes unpunished?" Yeah, that's me. For example, I unselfishly fixed her up with my brother Jonah. Molly'd just broke up with that jerk from the theater department, that's why. Jonah's cute and single, and he's a talented musician too.
And Molly likes Jonah, f'real. She wrote about him in her journal. Well, she wrote about a conversation her and me had about him, which is the same thing:
"Look, Molly, maybe by your standards Jonah's just some slacker pothead loser, but he's my baby brother."
"Emma," I reassured her, "I don't think Jonah's a…I mean, I like Jonah."
So anyhow, I set 'em up at the fanciest restaurant in Mahina! So did she appreciate it? Well, guess what, she wrote about that in her journal too. Get a load of this, ah?
Sprezzatura was Mahina's finest dining establishment, the only restaurant in town with white tablecloths. Scents of fresh basil and crushed garlic wafted from the kitchen.
Unfortunately, I wasn't on any kind of romantic date, although to the untrained eye it might have looked like one. I was sitting across the table from Emma's brother Jonah, and both of us were waiting for Emma to show up. Jonah was appropriately dressed, which I assumed was Emma's doing. Instead of a laundry-beaten t-shirt, he wore a pressed aloha shirt. His lank hair was combed back and tucked behind his ears, and he (or Emma) had shaved off his wispy goatee.
This dinner had been Emma's idea. Jonah had been close-mouthed on the subject of the murder victim, insisting he wanted to forget about the whole thing. Emma thought Jonah might be forthcoming if we plied him with food and drink…
Okay, maybe I'd sold it to her like Jonah had some important information that was gonna help us solve this murder. But I had to get the ball rolling somehow, and it I'd left it up to those two, it was never gonna happen.
In the absence of conversation, I listened to the gentle clinking and murmuring of our fellow diners, and the loud chewing noise inside my head. I felt a wave of relief when a dark-haired woman in a white blouse and black slacks approached our table. She introduced herself and asked for our drink order."Longboard lager for me," Jonah said. "You want something?""I'll stick with water until Emma gets here." I wanted to keep a clear head, and I didn't want to get too far ahead of Emma, who can hold her liquor a lot better than I can. Where was Emma, anyway?
"I'll leave the wine list with you, ma'am," the server said to me, with a practiced smile. "Be right back with your Longboard Lager, sir.""Sorry, Jonah." I pulled out my phone and checked the caller ID. "I need to get this. It's your sister."
"No worries." Jonah pulled out his own phone and started doing something on it, which was apparently much more absorbing than talking with me. I took another look at the wine list.
"Listen, Jonah, I'm going to take this call outside. When she comes back, can you order me a Cabernet? Wait, no." I remembered that red wine stains my lips and teeth purple, imparting that unlovely look Emma calls "vampire mouth."
See what I mean about Molly's drinking? I shouldna told her about the vampire mouth though. Now she makes a big deal about it every time we order wine.
I stepped out onto the sidewalk. With the rain drumming on Sprezzatura's little red awning, and the cars splashing by, I had to mash my phone against my ear to hear anything."Emma," I shouted into the phone, "where are you?"
"Sorry, Molly, something's come up. I can't make it."
"What? What do you mean you can't make it? Jonah already ate all the bread and ordered beer. You can't just—"
"Nah, nah, it's okay. You're really good with people, Molly. You can get the information from Jonah yourself."
"I am not good with people. Why would you even say that?"
"No worries. Jonah's gonna pick up the tab."
"Does he know it?"
"I gave him my credit card."
The penny dropped. How could I not have seen this?
"You were never planning to show up."
"Whaaaat?"
"This was a setup, Emma. Wasn't it? Does Jonah know about this little scheme of yours?"
"I don't know what you're talking about. Welp, you better get back to your table. You don't want to keep Jonah waiting by himself. It would be rude."
See? Just a little misunderstanding, no big deal. But Molly doesn't let it go. Know what she does? Check this out:
Forget the dinky little glass of house chardonnay. I was going to order a bottle of something fancy. And Emma could bloody well pay for it.
Molly ordered like two bottles of Chateau Cha-Ching that night, just to get back at me. See what I mean? No gratitude.
The Molly Barda Mysteries

Click on covers for book information and to order from Amazon.

About The Author
Like Molly Barda, Frankie Bow teaches at a public university. Unlike her protagonist, she is blessed with delightful students, sane colleagues, a loving family, and a perfectly nice office chair. She believes if life isn't fair, at least it can be entertaining.
In addition to writing murder mysteries, she publishes in scholarly journals under her real name. Her experience with academic publishing has taught her to take nothing personally.
Author Links
Follow me on Twitter   – Facebook – LinkedIn – Goodreads

Winner's Choice – A Molly Barda Mystery – Print or E-Book
(Print Book – U.S. Only)
You do not have to be a follower to enter but I hope you will find
something you like here and become a follower.
Followers Will Receive 2 Bonus Entries For Each Way They Follow.
Plus 2 Bonus Entries For Liking My Facebook Fan Page.
Leave a comment for Frankie for 5 Bonus Entries.
Follow Frankie on Twitter for 2 Extra Bonus Entries.
If you publicize the giveaway on Twitter or Facebook or anywhere you will receive
5 Bonus Entries For Each Link.
Contest Will End May 4, 2016 at 11:59 PM CST
Winner Will Be Chosen By Random.org
Winner Will Be Notified By Email
and Will Be Posted Here In The Sidebar.
Thank you Frankie/Emma for visiting today!!