TANGLED UP IN TINSEL (A Kenni Lowry Mystery)

Cozy Mystery
6th in Series
Setting – Kentucky
Henery Press (September 25, 2018)
Hardcover: 236 pages
ISBN-10: 1635113997
ISBN-13: 978-1635113990
Paperback: 236 pages
ISBN-10: 1635113962
ISBN-13: 978-1635113969
Kindle ASIN: B07FH6V113

Don't get your tinsel in a tangle…

It's Christmastime in Cottonwood, Kentucky, and Sheriff Kenni Lowry is determined to keep the peace. Vivian Lowry, Kenni's Mama, is having a Christmas-size hissy fit because Kenni plans to spend Christmas in Chicago with her Deputy Sheriff-turned-boyfriend Finn Vincent and his family.

Plus, the snowstorm of the century is headed right toward Cottonwood, leaving the residents in a frantic frenzy and potentially derailing Kenni's Christmas plans with Finn.

If that's not enough to dampen the Christmas spirit, the ghost of Kenni's grandfather—the ex-sheriff—makes an appearance, and that means only one thing: there's been a Christmas murder, and there's a tinsel-wrapped victim at the center of it.

Relying on her Poppa more than ever, Kenni uses him as the Ghost of Christmas Past to help solve the murder, but will it be in time for her to save Christmas in Cottonwood and hop on her plane to meet Finn's family?
Dollycas's Thoughts
Sheriff Kenni Lowry only has one thing on her mind, spending the holidays with Deputy Sheriff, now boyfriend, Finn Vincent, and his family in Chicago. No matter what the meteorologists or the rest of Cottonwood says about the huge snowstorm on the way, Kenni is not going to let it dampen her spirits or change her plans. When her grandfather, former sheriff, currently a ghost shows up she realizes MURDER may be the one thing that can tangle up her plans royally.
A young woman goes missing after the Hunt Club Christmas Cantata. Her parents are frantic and her boyfriend is worried. When her vehicle is found all hope is gone when she is found inside. It initially looks like a suicide but Kenni knows that if her Poppa is there the girl did not kill herself.
Kenni with the assistance of her Poppa, Deputy Finn, and the temporary deputy there to fill in for her while she is on her trip, band together to put the killer behind bars before the snowstorm hits. While her mama may be happy she is stuck in Cottonwood Kenni hopes her plans to spend Christmas in the windy city don't fall through.
Christmas in Cottonwood means family to Vivian Lowry as long as it is her family getting together. She is not happy that her daughter has Christmas plans away from her. As the day gets closer she tightens the screws more and more in hopes that Kenni will change her mind. Of course, a young woman's death was not in her plan. She just wanted Kenni to stand up to Finn and make him choose not to leave. Vivian Lowry is a woman to be reckoned with, crossing her is not advised. The way that the author has crafted this character and all the others is totally believable. Their Southern charm just rolls off of them. Even Finn is starting to fit right in.
I really love the ghostly presence of Kenni's grandfather. He can only be seen and heard by Kenni and her lovable dog Duke. With each new installment of this series, it gets harder and harder for Kenni to keep her secret from Finn. So much humor comes from the moments of Kenni with her Poppa, his outlandish comments and her trying to cover up when someone overhears her side of the conversation,
The death of Leighann Graves is heartbreaking and to have it happen so close to Christmas was even more wrenching. The suspects are all residents of Cottonwood. Some secrets come out to twist the case toward one person but then turns another way to incriminate someone else and the twists and turns keep coming right up until the very end. I can't believe how fast I read this story. I just couldn't wait to reach the end to find out who killed Leighann? does the storm of the century hit Cottonwood? did Finn and Kenni catch their plane to Chicago?
This book was so enjoyable to read. I am glad I saved it to read during the hustle and bustle this holiday season. It is one I recommend adding to your holiday reading lists as well. Totally entertaining!
For years, USA Today bestselling author Tonya Kappes has been publishing numerous mystery and romance titles with unprecedented success. She is famous not only for her hilarious plot lines and quirky characters but her tremendous marketing efforts that have earned her thousands of followers and a devoted street team of fans.
Sign up for her newsletter on her website at Tonyakappes.com .
Visit Tonya:
Facebook at Author Tonya Kappes    Kappes Krew Street Team
Website    Goodreads     Twitter     Pinterest
Purchase Links:
Check out my Reviews of
Fixin' to Die here.
Southern Fried here.
Ax to Grind here.
Six Feet Under here.
Dead as a Doornail here.
Find more wonderful books by Tonya Kappes on Amazon here.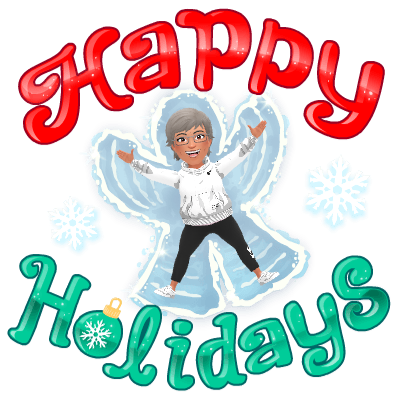 Disclosure of Material Connection: I received this book free from the publisher. I was not required to write a positive review. The opinions I have expressed are my own. Receiving a complimentary copy in no way reflected my review of this book. I am disclosing this in accordance with the Federal Trade Commission's 16 CFR, Part 255 : "Guides Concerning the Use of Endorsements and Testimonials in Advertising."