The Sunday Salon is a Facebook group that has become an
informal week in review gathering place for bloggers.
It is also a place to share our thoughts about things of a bookish nature.
You can also link up weekly on Readerbuzz.
The Sunday Post is a weekly meme hosted by
Kimberly @ Caffeinated Book Reviewer
~ It's a chance to share news~
A post to recap the past week on your blog, showcase books and things we have received, and share news about what is coming up on our blog for the week ahead.
HAPPY SUNDAY EVERYONE!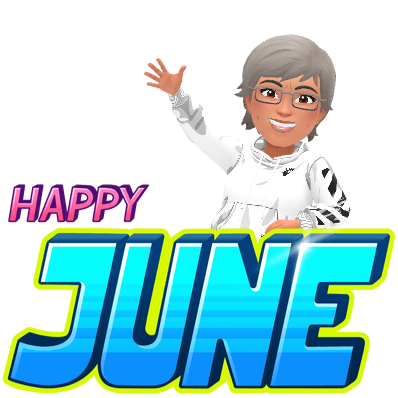 The weather around here this week was warm and fabulous. I am definitely a summer girl. The only problem was that as my body adjusted my late-night reading sessions took a hit. There were nights when I just couldn't keep my eyes open. Twice I dozed off and my Kindle hit the floor. By Friday night I seemed to get back on track but I hate getting behind.
Kaden had more good news this week. On Wednesday night he received his 1st Varsity letter in track. He threw the shot put and discus and his coach had so many good things to say about him. What a wonderful way to finish up his freshman year.
Friday night Natalie arrived for a short visit. I swear that girl grows taller every time I see her and her visits end way too soon.
Saturday we caught up with family and friends for a birthday party for a special 11-year-old.  We just don't get together with these people enough. I look forward to this party every year.
Mr. Dollycas and I have also been working on a new puzzle. We hope to finish it up today. I will share the picture next week.
HOW WAS YOUR WEEK?
Weekly Rewind – May 29 – June 3, 2023
Monday – My Reading Itinerary Monday! – Week #22 – 2023
Tuesday – Give Fudge a Chance (A Candy-Coated Mystery) by Nancy Coco #Review / #Giveaway @KensingtonBooks @nancyjcoco
Wednesday – Cozy Wednesday featuring Hard Dough Homicide: A Spice Isle Bakery Mystery by Olivia Matthews #Review / #Giveaway @AuthorPatriciaSargeant @StMartinsPress
Thursday – Jasmine and Jake Rock the Boat by Sonya Lalli #Review / #Giveaway @BerkleyPub @sonya_lalli
Friday – #FlashbackFriday – Danger on the Atlantic (A Jane Wunderly Mystery) by Erica Ruth Neubauer #Review / #Giveaway @KensingtonBooks
Saturday –
I hope you have an AWESOME week!
Your Escape Into A Good Book Travel Agent