The Sunday Salon is a Facebook group that has become an
informal week in review gathering place for bloggers.
It is also a place to share our thoughts about things of a bookish nature.
You can also link up weekly on Readerbuzz.
The Sunday Post is a weekly meme hosted by
Kimberly @ Caffeinated Book Reviewer
~ It's a chance to share news~
A post to recap the past week on your blog, showcase books and things we have received, and share news about what is coming up on our blog for the week ahead.
HAPPY SUNDAY EVERYONE!
It was another exciting week around here. It started last Saturday. Daughter #1 and her family went to a wildlife park in Wisconsin Dells. She loves sloths and her significant other of 16 years bought her a Sloth Experience where she was able to pet and feed it.
Then this happened!
Followed by 
Their friends joked that they hoped they weren't rushing into anything. 
The boys are very excited too and we learned they could really keep a secret as this plan had been in the works for some time. So now we have two weddings in our future.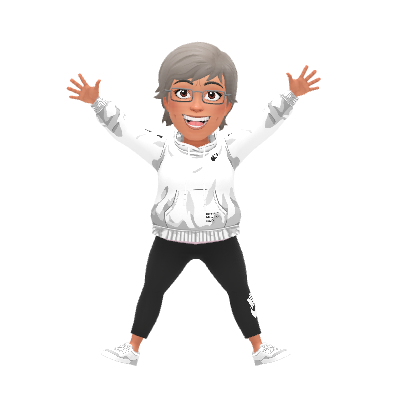 Then things calmed down around here, you know reading, blogging, and book tours. Until Friday when I had a follow-up appointment with my radiation oncologist and my Zometa infusion. The appointment went great. I am handling the Anastrozole well and feeling good, especially after the bone infection I had last year, which he learned about by looking at my records before my visit. We caught up on all the family news and then he told me he would see me next July. A whole year. Now to get the chemo oncologist on board. I see him in November after my next mammogram.  The infusion didn't go as smooth. The nurse had a hard time finding a vein so after 5 sticks they finally used one in my hand, ouch. But it only took about 20 minutes after that. Note to self, drink a lot more water before those infusions.
Shortly after we got home I got a call from Kaden. He had passed his driver's school book test on Thursday and his mom took him to the DMV right after work on Friday! Behind-the-wheel training started yesterday with his mom and dad and will start with the instructor soon. Back in the olden days, Driver's Ed was part of the high school curriculum, now it is done by private companies, and boy is it pricey. Also because of COVID, a driving test at the DMV is no longer required. An "adult sponsor" must certify they have completed the course work and have had 50 hours of supervised driving. So, as soon as he turns 16 I will have another wonderful driver to take me places and he can come visit anytime he wants. I am still wrapping my head around that I have a grandchild old enough to drive. 🙂
How was your week?
Weekly Rewind – July 10 – July 15, 2023
Monday – My Reading Itinerary Monday! – Week #28 – 2023
Tuesday – Hiss Me Deadly (Cat in the Stacks Mystery) by Miranda James #Review @BerkleyMystery
Wednesday – Cozy Wednesday featuring Macarons Can Be Murder (A Paris Kentucky Bakery Mystery) by Rose Betancourt #Review / #Giveaway @crookedlanebks
Thursday – Death Steals the Spotlight (Urban Tails Pet Shop Mysteries) by T. C. LoTempio #Review / #Giveaway – Great Escapes Book Tour @RoccoBlogger
Friday – #FlashbackFriday – Digging Up the Remains (A Garden Squad Mystery) by Julia Henry #Review / #Giveaway @KensingtonBooks @JHauthors
Saturday – The Water Tower: A Lakeview Mystery by Amy Young #Spotlight / #Giveaway – Great Escapes Book Tour
Plus – Special Guest – Elizabeth Gilliland – Author of The Portraits of Pemberley (Austen University Mysteries) #AuthorInterview #Giveaway – Great Escapes Book Tour
Happy Reading Everyone!!!
Your Escape Into A Good Book Travel Agent