I love to read and love blogging!!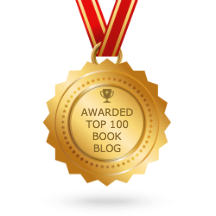 Out and About in the Blogosphere
January 1, 2023 – Debbie De Louise's Mysteries and More Newsletter
May 16, 2022 – 90 Best Mystery Book Blogs and Websites – Escape With Dollycas is #5
May 16, 2022 – 45 Best Mystery Blogs and Websites – Escape With Dollycas is #8
October 5, 2017 – Chicks on the Case – Check out my interview.
May 30, 2017 –A Writer's Grab-Bag – "Escape with Dollycas Into a Good Book" and Escape to an Awesome Blog
May 27, 2017 – Creative Spider 3 – "Escape with Dollycas Into a Good Book"
February 24, 2016 – Author Julie Seedorf's Blog – Sprinkled Notes – Organized Chaos
February 23, 2016 – Community Bookstop – Blogger of the Month
January 14, 2015 – Book Journey – Morning Meanderings
BTSMAG/Cross Posted – It's All About The Connections 
My Bio
Married Jeff in 1983.  Mom to Kristopher, Katherine, Elizabeth, and Jaymeson. Katherine gave birth to my wonderful grandson, Kaden on November 12, 2007.  My beautiful granddaughter, Natalie was born on April 24, 2012, to Kris and Amber. Our family continues to grow as Katy and Ross welcomed Remington Rodger on December 20, 2012. On March 15, 2015, I lost my oldest son Kristopher Scot to suicide. I will do everything I can so that no other family has to feel this heart-wrenching grief. On August 26, 2019, Charlotte Marie was born to Jaymeson and Alaura. Alaura's son, Thomas Joseph also joined our family. On August 4, 2023, Athena Boness was born to Jaymeson and Alaura.
We had two Border Collie/Blue Heeler mixes who were sisters, Oreo, and Nera Belle. Oreo left us on September 27, 2020, and Nerabelle left us on October 12, 2020, after bringing joy to our lives for over 17 years. Daisy Mae, a red heeler joined our family on January 16, 2021.
Back in 2001, I was involved in an accident that flipped our full-size van and left me upside down in a creek bed. Touch and go for a while but left the hospital 75 days later in a wheelchair with my right side totally paralyzed and the left side starting to work again. After another year of therapy, I could walk short distances with a cane and found out just how much I can do one-handed. I helped out doing bookkeeping at my church part-time for a few years but the job was eliminated. Not being able to drive and the short hours I could work left me few options. Then I met some friends online at PaperBackSwap.com, reading groups, and disability support groups, and in December 2009 a wonderful friend convinced me to start a blog. She helped me with a few publisher connections and Dollycas's Thoughts was born. In October 2011 I left Blogger behind and started this self-hosted WordPress blog – Escape With Dollycas Into A Good Book. I love being your Escape Into a Good Book Travel Agent!! In 2013 Great Escapes Virtual Book Tours was born and I have organized over 1200 virtual book tours.
On March 13, 2020, I was diagnosed with breast cancer. I have had chemo, surgery, and radiation and am now on medications because I am at high risk for reoccurrence.
My Family
Besides reading I love to watch the Green Bay Packers, Milwaukee Brewers, Wisconsin Badgers, Fall River Pirates, and Columbus Cardinals.
***************************************************

For all the cozy book bloggers, including Mark Baker, Lori Caswell, Kim Davis, Lorie Lewis Ham, Lesa Holstine, Kathy Kaminski, Lisa A. Kelley, Dru Ann Love, Misti Stockwell Martin. Thanks for spreading the word about our genre.
~No Grater Crime Dedication – August 24, 2021
From the Acknowledgment Page of Ginger Snapped by Gail Oust – "My thanks wouldn't be complete without acknowledging the bloggers—Lori Caswell, Dru Ann Love, and Lisa K, only to name a few—who work tirelessly to promote the cozy genre."
Escape With Dollycas Into A Good Book Quotes

Thanks to Lori at Great Escapes Book Tours who supports cozy mystery authors via her wonderful and her website Escape With Dollycas Into A Great Book.
~Victoria Gilbert
LEGAL STUFF
In accordance with new FTC guidelines regarding endorsements and testimonials for bloggers, I receive no compensation for any of my thoughts or reviews. Material discussed has either come from my personal collections or has been sent to me free of charge in exchange for an honest review. I am in no way compensated for any reviews on my site. If the book has been sent to me by an author or publisher it will be disclosed at the end of my post.
I am an Amazon Associate. If you click on most book covers and links on the blog and make a purchase I will receive a small commission on that purchase. These commissions are used to purchase Gift Cards or Books that I then giveaway here.
Lori Caswell is a participant in the Amazon Services LLC Associates Program, an affiliate advertising program designed to provide a means for sites to earn advertising fees by advertising and linking to Escape With Dollycas Into A Good Book.